Acorio's Passion in Service of You.
ServiceNow
Acorio's passion is expert advisory, consulting and implementation of ServiceNow. Our customers attest to the passion that is demonstrated in Acorio's team and the projects we take on. Every project is an opportunity to build innovative solutions that transform an organization. We recently were recognized by ServiceNow as the partner who holds the highest customer satisfaction score (9.4) globally. We are super excited and now want to continue to exceed it with our passion.
Passion enlists people who work with dedication, great skill, and ingenuity.  IT may be technical, but it is not a rote science yet. Success in IT projects are rare and belie a strong partnership between our clients and ourselves that nurture processes, people and technology to a level of performance unmatched before. A strong partnership is the key to the successful completion of any IT project, for this you need a person you can trust and know will always advise you every step of the way.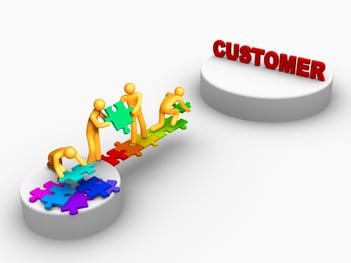 In leading the consultant team at Acorio, I often preach "If you can't say it's your best, don't bother." This is true for our code, our process workshops, our advisory our engagement management and every aspect of a project. We prescribe approaches that will endure. We debate, design and advise our clients to ensure people want to use the solution. We spend hours driving through complexity toward illumination for our clients and articulate it. We deliver on-time and in-budget with crisp clarity and quick resolution of issues. We hold our quality bar consistently such that you know 'Acorio Was There'.
We hold ourselves accountable as the steward of your career and advancement. We know ServiceNow is a big investment and a successful rollout is critical to your success. Our clients will share how we answer your teams questions late into the night, meet deadlines, innovate and ensure constant communication to ensure your initiative is seen as successful.
Our pride stands strong with our recognition recently by ServiceNow at Knowledge15 It is hard won and we aspire to higher standards.