If you're an ITSM professional chances are you've heard of ServiceNow's annual Knowledge Conference ("Knowledge") where everyone in the ServiceNow community gathers for training and networking. In 2013, Knowledge13 had just about 4,000 registered attendees. Just one year later, Knowledge14 had over 6,000 users fill the Moscone Center in San Francisco, CA. I think it's safe to predict that Knowledge15 will be another one for the books!
In 2013, I attended Knowledge as a customer. I was the System Administrator for the Broad Institute of MIT and Harvard. It was my first time at a ServiceNow conference. I wasn't sure what to expect, but I kept my options open. I spent most of the time exploring the Expo center, trying to figure out what each booth had to offer my organization. At that time, the Broad Institute had not fully launched Phase One, and we were interested in seeking out high-level tools and resources to help us proceed with our implementation. My focus during Knowledge13 became networking with ServiceNow, implementation Partners, and 3rd party software vendors that could keep me at the forefront of understanding attainable functionality in ServiceNow.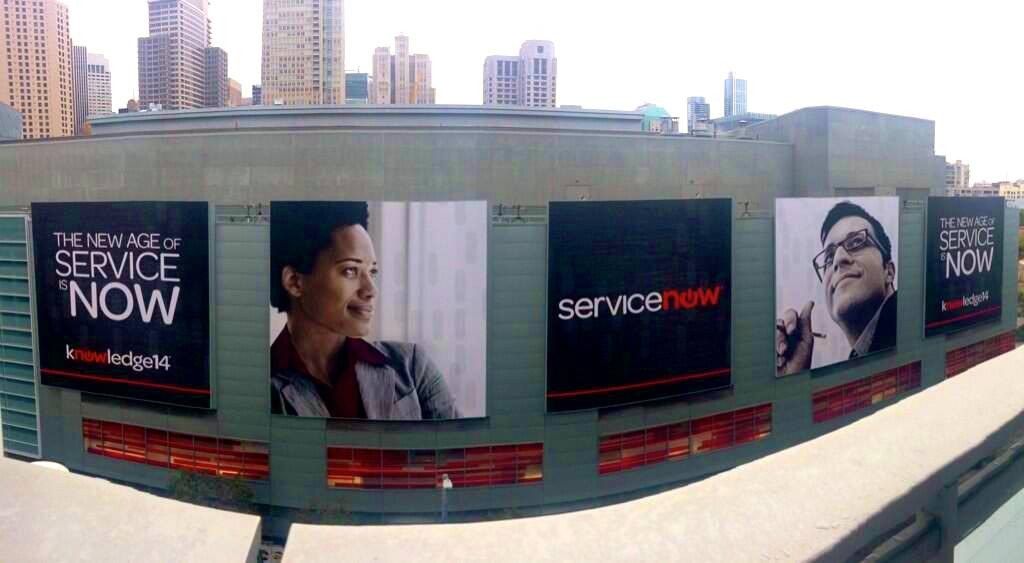 Since Knowledge13, my networking has paid off! A short time before Knowledge14, I accepted a job with Acorio, a Preferred ServiceNow Solutions Partner headquartered in Boston. After attending Knowledge14 this year with Acorio, I am able to see how ones perspective on Knowledge really changes depending on what type of attendee you are. As a Partner, your time and energy is distributed throughout the conference. One minute, you are talking to a prospective customer about the benefits of the platform, the next minute you could be "demo-ing" your proprietary products to a curious group of attendees, and another minute you could be explaining your company culture to a potential future employee.
One of the benefits of working for a Partner is soaking up the experience of others on your team. A lot of the employees at Acorio have also come from the customer side. Our teams vertical backgrounds and process area expertise all vary. My team members understand the various nuances that come with a product like ServiceNow. If there is a ServiceNow application that I am considered to be a subject matter expert in, I can provide assistance to a coworker to help them accomplish their task and vice versa.
ServiceNow end users can pursue one of two paths to implementation. They can manage the instance on their own, learn as they go, and keep tweaking the system until the business processes have been properly represented in the platform. The other option is to work with a Partner to help JumpStart their instance into production with rapid development and deployment. A customer may decide they do not need to work with a Partner on their instance, but many smart customers get that having a relationship with a Partner can be very important to understand the full power of the platform in their environment.
At the end of the day, whether you work for ServiceNow, a Partner or a Customer, the perspective is different, but the goal is the same: furthering the usage, development, and visibility of ServiceNow in the ITSM space and beyond. Now I just hope to see you all at Knowledge15!