A GIF for Every Step of your ServiceNow Implementation
ServiceNow
The ServiceNow platform promises powerful digital transformation, and inevitably these changes bring along a wide range of feelings. From the stress of pre-project disorganization to the joy of a project's Go-Live, we've all experienced the variety of emotions that appear throughout an implementation.  
Today, we're covering the good, the bad and the ugly, bringing you a gif for every emotional stage of your ServiceNow journey.  
At first, you're stressed and uninspired.
Stage 1. The first emotional stage of your ServiceNow journey is usually feeling stressed by your work's organization… which is precisely why you need ServiceNow! From simplifying processes and tracking work to intelligent automation, the platform has something to help even the most trying situations.
The important thing to remember at this stage is that you aren't alone. We know that with a plethora of excel sheets saved in online folders, it takes forever to find the docs you're looking for. Instead of spending time on tasks that feel important, you spend hours each week completing repetitive tasks that could easily be automated – not only is this work boring, it's tiring and leaves you and your fellow employees feeling uninspired.  In fact, you probably feel a little bit like this:
But then, you realize ServiceNow is in your future.
Stage 2. Not to worry, though, because big changes are on the ServiceNow horizon. First comes arguably the biggest step in a ServiceNow implementation: getting approval for your project. This is the time to put your presentation skills to the test; collect your data points, organize your power point, and throw on your lucky socks, you got this!  
You know you need the platform and after working diligently on your proposal and pitching it to your boss, you get the green light to move forward. There's few things more exciting than getting approval to start your next implementation, congrats! *virtual high five* 
You've started your ServiceNow implementation… and you realize how much work it is.
Stage 3. At this stage, it's important not to let your emotions get the best of you! You've won a battle, but not the war – you may have your approval, but that doesn't mean the work is done. Now comes time to buckle down and sort out all of the project requirements.  
This stage is long and can be stressful, so it's critical to pick a ServiceNow partner that you trust to work with. Organization and communication are also key factors in avoiding problems during this step, or else you can end up wanting to pull your hair out just like this…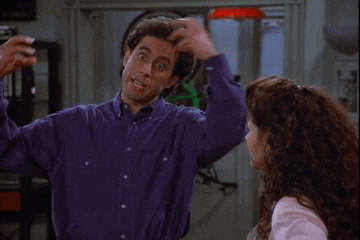 After a while, you realize it's all going to be okay (despite all the technical challenges), because you have an awesome team!
Stage 4. Going back and forth on the development side opens up the door to build a strong relationship between your internal project team and that of your ServiceNow partner. You should always feel that they have your back and that you can ask them questions if you're confused. Similarly, you should be open to suggestions and push-back that your partner may give you. A healthy dynamic between you and your partner is crucial and can make or break a ServiceNow project. 
To ensure you get your project right the first time, make sure you have an experienced team behind you, ready to step up and lead the charge. We're taking notes from these guys; they seem to know a thing or two about teamwork… 
Stage 5. We couldn't write this blog without mentioning all of the coding that takes place during the various project sprints. Code and technical development is for sure it's own ServiceNow emotional stage.  
Developing permeates every stage of your ServiceNow implementation, and so most of the time, you'll find your developers and project consultants typing away at their computers. All of this will continue until your instance is ready to launch!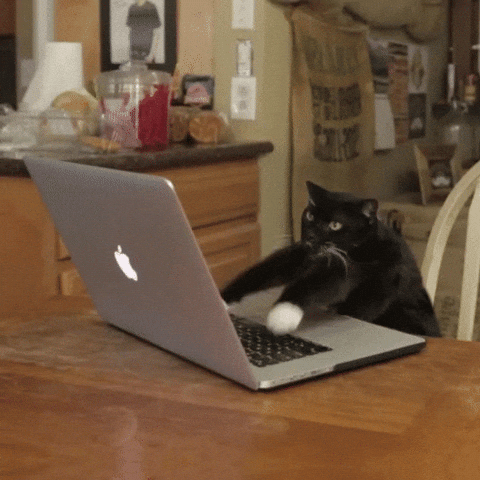 And before you know it, it's go-live time.
Stage 6. It's the night before Go-Live: you're excited, nervous, and eager for the big reveal tomorrow. We can barely contain our excitement either.
Stage 7. Go–Live time! After months of hard work, your efforts have finally paid off. Now it's time to sit back, relax, and celebrate the sweet feeling of a successful implementation. Cut a slice of your Go–Live cake, cue "We are the Champions" by Queen, and throw a little office party. Nothing brings a team together like the launch of a new implementation – seems like an appropriate time for a happy dance. Here's a few of our favorites: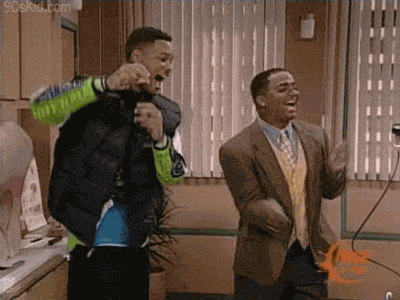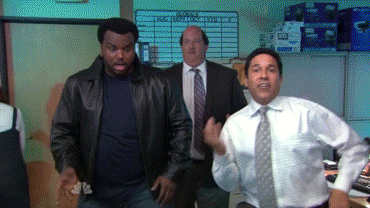 Finally, ServiceNow is up and running… and you're on top of the world.
Stage 8. Post-GoLive, you're feeling on top of the world and more productive than ever. You may even forget you don't have a clone or an extra arm helping you get more work done. Not to mention the fact that you have people coming up to you congratulating you on your success, and others thanking you for the joy of productivity that you've given to them. Who knows, maybe even your boss or your bosses boss will be thanking you.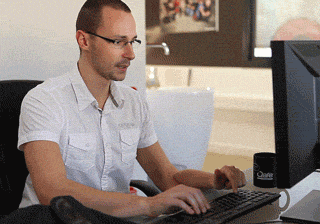 These are some of our favorite gifs, but now it's time for you to share yours! Post your favorite gif describing ServiceNow on social media with the tag #ServiceNowGIF to get in on the fun. We'll be sharing our favorite responses this week on Twitter.